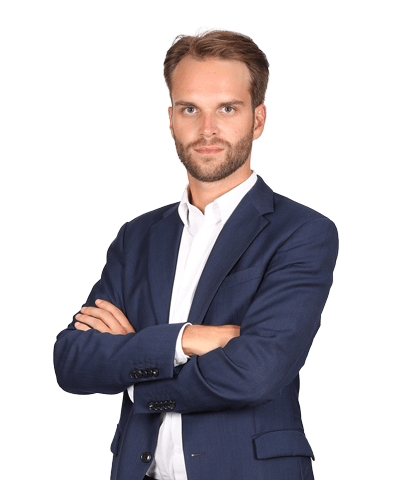 Since his admission to the Geneva Bar, Jean-Yves advises and represents clients in civil and criminal proceedings.
He is specialized in matters relating to domestic and international family law proceedings, including child protection and restraining orders. In addition, he assists clients in criminal matters such as offences against physical integrity and white-collar crimes.
During his university education, Jean-Yves interned at a sports law firm in Rome and worked as an ad hoc clerk for the Court of Arbitration for Sport. He also worked at the International Olympic Committee for a year and half.
Mail : jyhausmann@oalegal.ch
Tél : +41 22 786 88 66
E-fax : communications@oalegal.ch
Linkedin : Jean-Yves Hausmann
Something you should know
Passion is what drives us. Jean-Yves has it both for defending his clients and riding his snowboard.
Family Law and Inheritance
Employment Law
Real Estate
Business Litigation
Criminal Law
Instituto Superior de Derecho y Economìa (ISDE), Madrid, Spain (Master in International Sports Law)
University of Lausanne (Bachelor and Master of Law)
Member of the Geneva Bar Association
OA LEGAL BROCHURE
OA Legal is a boutique law firm driven by an entrepreneurial spirit providing tailor-made legal services
When you work with us, you work with a team dedicated to find the right solutions for you. We offer new ideas and new methods to deliver creative, innovative and tailor-made legal services.