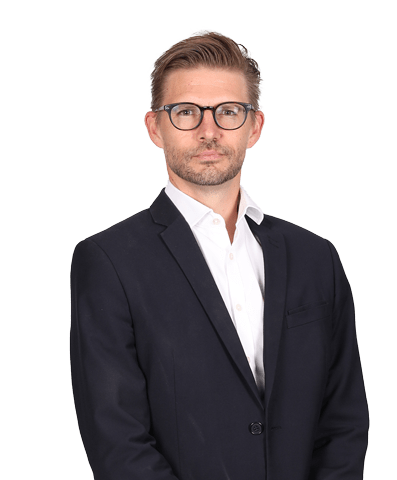 Gabriel has extensive experience representing clients in front of civil and criminal domestic courts.
Gabriel is also an expert in Real Estate and Administrative Law. He worked in the Department of Land Planning, Equipment, Housing and Energy, where he handled legal disputes in relation to building authorizations.
His practice areas further cover bankruptcy, insolvency & corporate recovery. He has specific expertise in recovering assets subject to a freezing order.
Mail : graggenbass@oalegal.ch
Tél : +41 22 786 88 66
E-fax : communications@oalegal.ch
Linkedin : Gabriel Raggenbass
Something you should know
We are always in action. Gabriel is the law firm's key football player.
Business litigation
Family Law and Inheritance
Real Estate
Criminal Law
University of Geneva (Lic.iur.)
Utrecht University School of Law
• Member of the Geneva Bar Association
OA LEGAL BROCHURE
OA Legal is a boutique law firm driven by an entrepreneurial spirit providing tailor-made legal services
When you work with us, you work with a team dedicated to find the right solutions for you. We offer new ideas and new methods to deliver creative, innovative and tailor-made legal services.