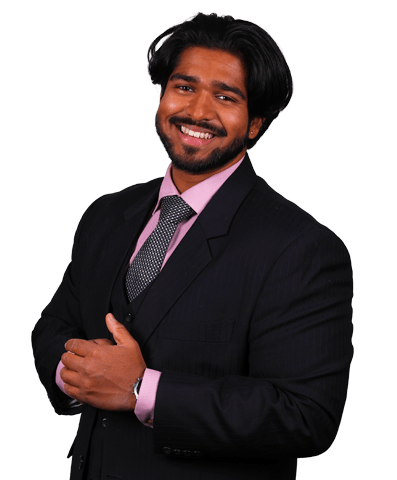 Dushyantha J. Piyadigamage
Dushyantha, better known as Dush, advises clients in a variety of fields, with a focus on immigration law, divorce and criminal proceedings.
During his studies, he was an active member of many student associations and political instances in the University of Geneva.
Having worked as a paralegal in the firm since september 2020 and as a trained medical professional during his studies, he started his traineeship in 2022.
He is active in most of the firm's fields of study
Something you should know
For Dush, "Fortune favours the bold… if the bold are well prepared".
He is also a trained medical first respondant as well as sports enthusiast.
You can find him swimming in the lake in the dead of winter.
• Immigration Law
• Labour Law
• Contract Law
• Criminal Law
• Divorce and Civil law
• University of Geneva (Bachelor/Master)
• Ecole d'Avocature of Geneva (Certificate of Advanced Studies in Legal Professions)
French, English, German, Italian, Sinhala.
• Member of the Geneva Bar Association
OA LEGAL BROCHURE
OA Legal is a boutique law firm driven by an entrepreneurial spirit providing tailor-made legal services
When you work with us, you work with a team dedicated to find the right solutions for you. We offer new ideas and new methods to deliver creative, innovative and tailor-made legal services.