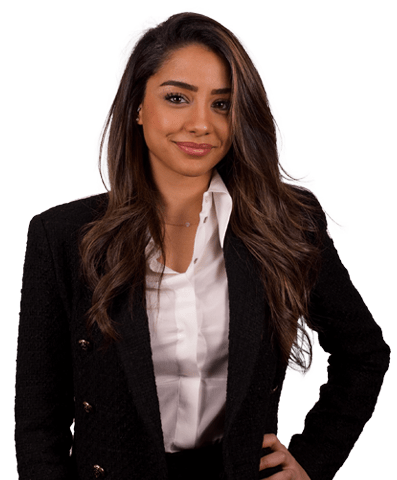 Manel completed her Bachelor of Law and Master of Law degrees at the University of Geneva. She also completed a Certificate in Transnational law.
Besides her study, she worked 3 years as a paralegal in another firm and was also part of student legal associations.
After obtaining the Certificate of Advanced Studies in Legal Professions, Manel did part of her legal internship at the Minors Protection Service at the Department of Public Instruction of Geneva.
Manel is now active in most of the firm's fields of activity.
Mail : mmeddeb@oalegal.ch
Tél : +41 22 786 88 66
E-fax : communications@oalegal.ch
Linkedin : https://ch.linkedin.com/in/manel-meddeb-95a00b1b3
Something you should know
Criminal Law
Family Law and Inheritance
Administrative and Immigration Law
Corporate and Commercial
• Geneva University (Certificate of Advanced Studies in Legal Professions)
• University of Geneva (Master of Law, Certificate of Transnational Law, Bachelor of Law)
Member of the Geneva Bar Association
OA LEGAL BROCHURE
OA Legal is a boutique law firm driven by an entrepreneurial spirit providing tailor-made legal services
When you work with us, you work with a team dedicated to find the right solutions for you. We offer new ideas and new methods to deliver creative, innovative and tailor-made legal services.