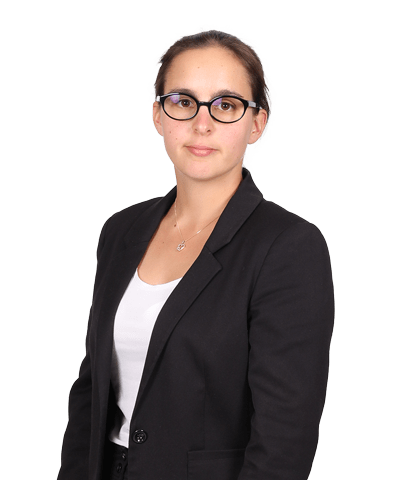 Delphine graduated with a Master in Public Law from the University of Geneva. After obtaining a Certificate of Advanced Studies in Legal Professions from the same university, she interned at the Division VI of the Federal Administrative Court where she handled legal matters concerning foreigners and citizenship.
She worked as a Trainee and Associate in a firm specialized in Real Estate Law, before joining our firm in 2017.
She currently assists our clients in Civil and Public Law matters.
Mail : ddinolfi@oalegal.ch
Tél : +41 22 786 88 66
E-fax : communications@oalegal.ch
Something you should know
We face challenges. As a legal technician, complicated legal issues do not frighten Delphine who also fight on the floorball field.
Real Estate
Business litigation
University of Geneva (Certificate of Advanced Studies in Legal Professions, Master in Public Law, Bachelor of Law)
French
German
Italian
English
Member of the Geneva Bar Association
OA LEGAL BROCHURE
OA Legal is a boutique law firm driven by an entrepreneurial spirit providing tailor-made legal services
When you work with us, you work with a team dedicated to find the right solutions for you. We offer new ideas and new methods to deliver creative, innovative and tailor-made legal services.